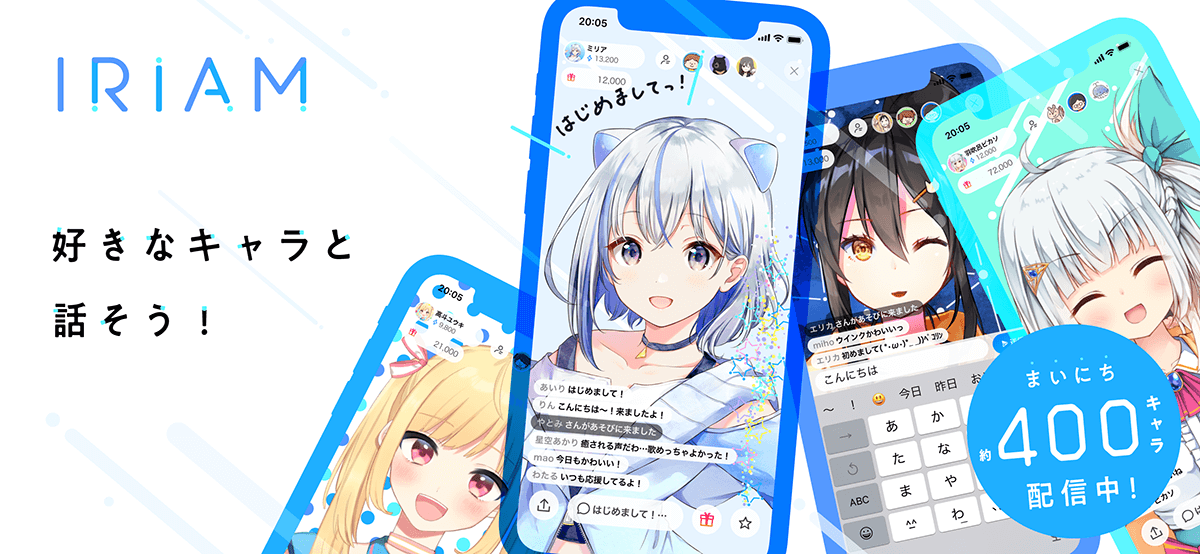 IRIAM is an application that allows you to create a character that moves according to you, just by preparing a single illustration!
Of course, you can also use avatars created with CHARAT!
This is the first time that I've seen this app💛*The services provided by CHARAT are not related to IRIAM.